Reading Interventionist/ RTI/ Phonics
Courses Taught:
Phonics/Reading K-2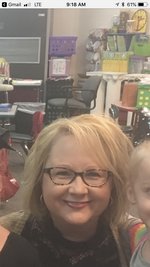 Phonics Skills this week:
We have been working hard all year! We have finished the 100 lessons for the year. Now Spring break is over, the students are reviewing for the AIMS Web and Star testing which will be given the second and third week of May. This will cover letter sounds, reading passages, and many other phonics and reading rules. We have worked hard. The children will ROCK these test!