Reading Interventionist/ RTI/ Phonics
Courses Taught:
Phonics/Reading K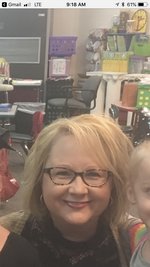 I am so happy to be starting my 29th year of teaching! I received my Bachelor's and Master's degree from Carson Newman. I have been married for 30 years to Jeff Wilson. We have two children and two granddaughters.
The primary focus of phonics instruction is to help beginning readers understand how letters are linked to sounds (phonemes) to form letter-sound correspondences and spelling patterns and to help them learn how to apply this knowledge in their reading. Phonics instruction teaches the relationship between the letters of written language and the sounds of spoken language. Children's reading development is dependent on their understanding of the alphabetic principle. This is the idea that letters and letter patterns represent the sounds of spoken language. Decoding is the act of sounding out words using phonics.