Teaching Experience:
6th Grade ELA and Social Studies

(2014-2015)
6th Grade Social Studies

(2017-present)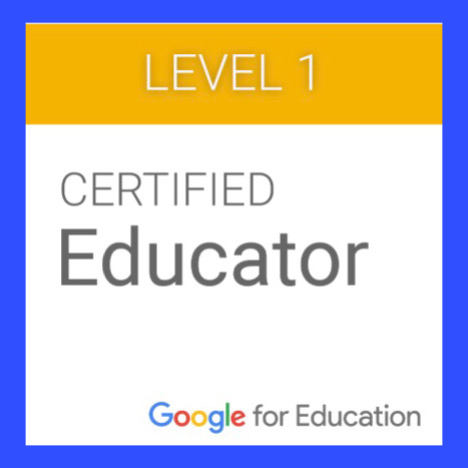 Club Sponsor: NGS Historical Society
When does the

NGSHS

meet?

Tuesdays (3:05-4:05)
Any

NGSHS

requirements?

A love for American History!
How can new members join?

Contact Mrs. Butler
Hello! My name is Whitney Butler, and I am entering my sixth year of teaching at Newport Grammar School. I have always been a life-long NGS Warrior! I graduated from Newport Grammar School in 2005, before going on to graduate from Cocke County High School in 2009. In 2013, I graduated from Lincoln Memorial University with a Bachelor's Degree in Elementary Education. In 2018, I graduated from Carson-Newman University with a Master's Degree in Curriculum and Instruction. In 2019, I graduated from Lincoln Memorial University with an Education Specialist Degree in Instructional Leadership.
During my senior year at Cocke County High School, I qualified to compete in the TSSAA State Tournament and was named as an All-State golfer. While at LMU, I was a member of the Lady Railsplitters golf team. My senior season, I was named to the All-South Atlantic Conference golf team and voted Most Valuable Player. Golf has been a big part of my life, as I had much success on the course.
In my spare time, I love to have fun with my friends and family, play golf, and travel! Most importantly, I love to play and spend time with my puppies, Disney and Lady!
NGS IS PROVIDING THE MAJORITY OF
STUDENT SCHOOL SUPPLIES FOR THE
CURRENT YEAR. HOWEVER, THE
FOLLOWING ITEMS ARE STILL NEEDED:
Individual set of headphones to use on Chromebooks
THE FOLLOWING ITEMS WILL GO TO CLASSROOM COMMUNITY USE AND DISTRIBUTED TO STUDENTS, AS NEEDED, DURING CLASSROOM ACTIVITIES:
1 pack of pencil tip erasers

1 bottle of Germ-X

3 boxes of Kleenex
1 pack of Lysol wipes
Box of Ziploc bags:
Boys (Quart size)

Girls (Gallon size)
**** Wish List Items ****
Astrobright neon-colored copy paper

white cardstock

band aids
Lysol spray

bright-colored sticky notes

pack of scissors for students
Grades 3-8:
Shirts and blouses must have sleeves and should fit appropriately (not excessively oversized). Extremely low or revealing necklines will not be permitted, and midriffs, belly buttons, and lower backs must be covered. Clothing shall not be made of see through or mesh materials. Students must wear proper undergarments that are not visible.
Shorts/skirts will be worn at or below the knees and must fit appropriately, if leggings are worn, tops/shirts must be worn at fingertip length. No cut-off jean shorts are allowed. No holes (revealing skin or undergarments) will be allowed in pants or shorts above the knee. If holes exist, tights must be worn underneath-NO VISIBLE SKIN!
The consequences for violation of the dress code will be the same as the consequences for violations of other general school rules.
*Review Ancient China
Study Guides
(Test: Friday, Jan. 8th)
*Review Spiral Test 4
(All civilizations, thus far)
(Test: Wednesday, Jan. 13th)
*Study Academic Vocabulary
(Test: Thursday, Jan.14th)
S.S. Study Guides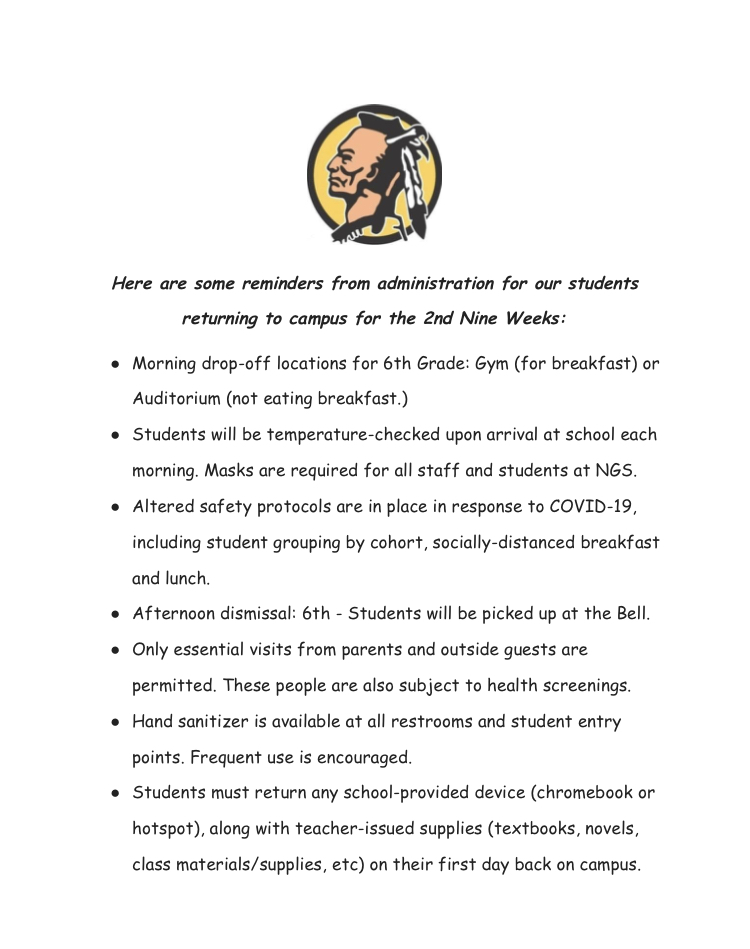 Please remember to check local media when the weather gets bad. There are times that we may dismiss school early. If so, you need to be aware of where to get this information. The Newport Plain Talk provides school closing updates on its Facebook page.The local radio stations are WNPC 92.9 FM & WLIK 1270 AM. We have an automated phone system that will also call to alert you about school closures and delays. Be sure that we have your current phone number so we can have it in our automated system.