Courses Taught:
Second Grade General Education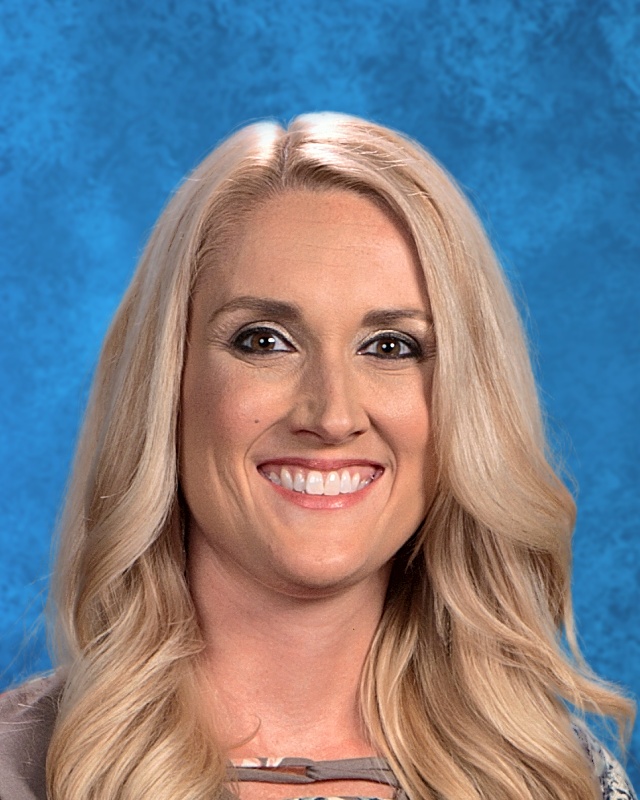 Welcome to my page!
This is my 19th year teaching at Newport Grammar School. I attended Newport Grammar as a child and I'm so proud to be a teacher here! My husband's name is Mark. I have four children, Kylie, Carson, Brookelyn, and a baby boy, Decleon Krew, born in June. I also have three step-children, Elizabeth, Alex, and Keelie.
B.S. Psychology/K-8 education from University of Tennessee
Master's degree - Elementary Education University of Tennessee
-Weekly News: November 13-17
Reading/Grammar -
Adjectives, adverbs, and making inferences, spelling ur/ir sounds
Vocabulary- feasted, strut, orchard, deserve, graceful, maniac
Math- We will be adding two 2-digit numbers with regrouping .
Math timed test +2
Spelling words- burn, curve, nurse, church, turn, girl, first, skirt, third, stir, germ, winter, verb, flower, fur, Bonus: vanished
All tests will be on Friday unless otherwise stated. You can find the stories of the week on YouTube if you wish to review them at home. Students will have a math timed test(2 minutes), spelling test, AR test, vocabulary test, and comprehension test over the Reading story.
"Turk and Runt" and "Pearl and Wagner"
Social Studies/Science:
Fall/seasons/Thanksgiving
If you wish to review the stories at home, they can be found on YouTube. Please check out our google classroom.
Technology: Students are working on Prodigy, Epic Books, and IXL.
Please check your child's ASPEN account for any posted grades given in the classroom. Log in information was sent home at the beginning of the year.
Welcome to Mrs. Strange's 2nd grade class!
2023-2024 Class List:
Lily H.

Wyatt H.

Caynaan M.

Mia M.

Amelia R.

Lakelyn R.

Luca S.

Lucy S.

Lakelon T.

Aurora W.
***Please note students will not be assigned a homeroom until tuition is paid if they are to pay tuition.
I am so excited to meet everyone on Registration Day. Please drop by our classroom between 8:00-10:00am on August 2nd. It is located on the second floor of the primary building. Students do not need to stay on this day, but attendance will be taken, so they need to come by with you to pick up all registration papers. Welcome letters will be sent home soon. Please be looking for those in the mail next week.
Summer Reading projects are due on the first full day of class if your child participated.
Monday- Math and ELA page
Tuesday- Math sheet
Wednesday-3 Spelling sentences and words
Thursday- ELA page
Friday- NO Homework
All tests will be on Friday
Important Upcoming Events
November 13- Fall Carnival
Disguise project due
November 20- Thanksgiving Play

November 21- Teacher vs Student Volleyball game 1:00 dismissal

November 22-24- No School

November 28- Aquarium Field Trip money due
Online Learning Documents
Supply List:
Backpack (Rolling backpacks are against school policy.)
Ear buds or a pair of headphones- Please put them in a ziplock bag with name
1 Bottle of hand sanitizer
3 Boxes of Tissue
clear water Bottle with name on it
1 Container of Clorox/Lysol wipes
1 Lysol spray
1 pack of Colored Copy
paper
3 rolls of paper towels
$20 Activity Fee
Wish List Items:
popice freezer pops

paper towels
stickers
treasure box items
bag of individual wrapped candy
Band-aids
1 First Aid Kit
Small cups for water
white cardstock



Second Grade Summer Reading Program

Second Grade Summer Reading Program
Read 15 picture books or 5 chapter books this summer and keep a reading log. Reading log must be in student's handwriting.
OR
Choose 3 books and write a paragraph of the book summary and draw a picture.
Give the list of activities and reading log to your second grade teacher.
*Due on the first full day of class*