English/Language Arts 5th
Courses Taught:
English/Language Arts 5th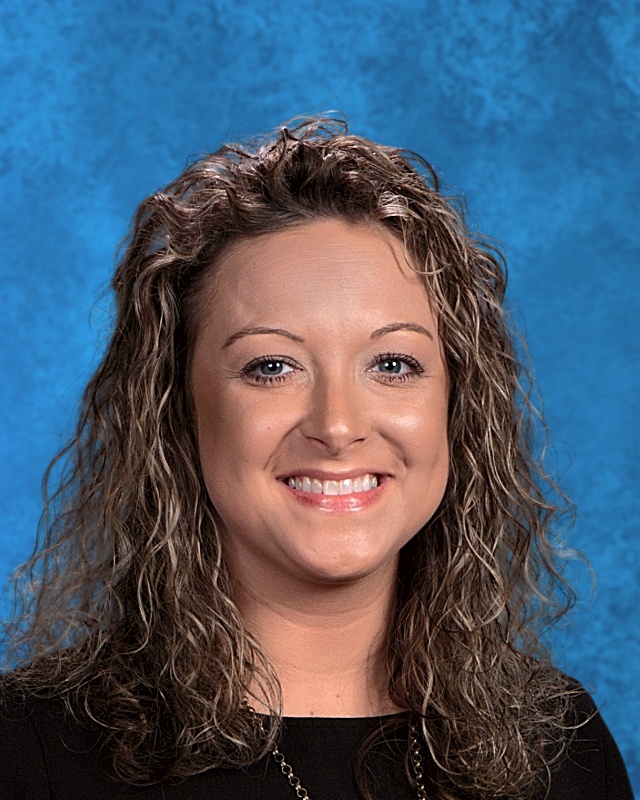 Welcome to my homeroom!!
Avery B.

Elijah C.

Keegan C.

Oliver C.

Gigi D.

Kristian G.

Colton L.

Sahily L.

Zabrayah M.

Wesley R.

Sawyer S.

Ezekial S.

Ian T.

Isabella W.
*Additional names will be added once tuition has been paid.
5th Grade Supply List 2022-2023
N.G.S. FIFTH GRADE SUPPLY LIST
2023-2024
The items listed below are items you will need to purchase:
Corded or cordless computer mouse for personal use with chromebook

1 in binder (Science)

1 in binder (Math)

2 sets of binder tab dividers

4 composition books(2-SS, ELA, Math)

Small box of colored pencils
There is NO need to purchase the following items because they will be provided by the school:
Zipper pouch
Pair of scissors
No.2pencils
Highlighter
Crayons
Earbuds
*The items below are wishlist items for community use in classrooms. The purchase of these items is optional and greatly appreciated.
*small bag of cough drops, cap erasers, Kleenex, Clorox/Lysol wipes, Paper towels,
Pack of multicolored copy paper, Quart size ziploc bags
2023-2024 Summer Reading
Below is a list of the recommended readings for incoming 5th grade students. In order to complete the fifth grade summer reading project, choose two books that you would enjoy reading and choose an activity option listed below for EACH book. Be sure to complete the provided reading projects (a different one for each book you choose to read).
If you complete your projects and turn them in on time, you will be eligible for a special reward. I will also give you a free one hundred in my class, too. Simply return your assignments on the FIRST FULL DAY OF SCHOOL. LATE PROJECTS WILL NOT BE ACCEPTED.
* My email address is carla.sexton@newportgrammar.org. Please make sure you tell me your full name in the email if you choose to email me any eligible projects. If I do not respond to the email, this means I did not receive it. It is the responsibility of the student to ensure that I received the work. Again, I will not accept any late projects. This includes electronic projects as well.
Books
Ms. Bixby's Last Day by: John David Anderson
Restart by: Gordon Korman
The War that Saved My Life by: Leslie Connor
The Thing About Jellyfish by: Ali Benjamin
Echo by: Pam Ryan
Lions & Liars by: Kate Beasley
Holes by: Louis Sachar
The Bad Beginning by: Lemony Snicket
Gregor the Overlander by: Suzanne Collins
Midnight by: Erin Hunter
The Hatchet by: Gary Paulsen
Island of the Blue Dolphins by: Scott O'Dell
From the Mixed-Up Files of Mrs. Basil E. Frankweiler by: E.L. Konigsburg
The Sign of the Beaver by: Elizabeth George Speare
All Rise for the Honorable Perry T. Cook by: Leslie Connor
Among the Hidden by: Margaret Peterson Haddix
Maniac Magee by: Jerry Spinelli
Dear Mr. Henshaw by: Beverly Cleary
Summer Reading Project Choices
1. Poem: Write a poem summarizing the story. Your poem does not have to rhyme, but it does have to be 1 1/2 to 2 pages in length and include information on the characters, plot, and setting.
2. Sequel: Write a sequel to the story. Your story needs to include aspects of the book you read (story, plot, characters, setting, etc.) and be at least 2-3 pages in length.
3. Scrapbook: Create a scrapbook about your book. Your scrapbook must include pictures and descriptions of the characters, plot, setting, and a reflection. The scrapbook should be at least 4 pages in length. Each page should contain at least 3 pictures (can be hand drawn) and a description of each.
4. Story Cube: Use a box (or create your own) to tell about the story. You should dedicate one side of your cube to each of the following elements: (1) Title and author, (2) setting, (3) characters, (4) problem, (5) solution and (6) your reflection (Did you like the book? Would you recommend it to someone else? Why or why not)? Your cube should also include at least one picture per side.
5. Book in a Bag: You must include at least 10 items that represent your book. You must include 3 items to represent the characters, 3 items to represent the plot, and 2 items to represent the setting. The remaining 2 items can represent any aspect of the book you choose. You must include a written description of each item, what it represents, and how it relates to the story/book.
6. PowerPoint: Create a PowerPoint presentation to go along with your book. Your presentation should include at least 5 slides and each slide should include at least 2 pictures. You need to include the following information in your presentation:
Title, author, and your name
Characters (include descriptions about the most important characters)
Setting
Plot (You may have to include more than one slide to tell about the plot. Be sure to tell all the important events that happened in the story).
Reflection (Did you like the book? Would you recommend it to someone else? Why or why not)?
You may email me this project or bring it to school on a flashdrive.
November 13- Carnival
November 15- Progress Reports
November 21- 1PM Dismissal and Teacher/student Volleyball Game
November 22-24- No School
December 13- Movie in Gym
December 14- Pep Rally/In School Concert
December 15- 10AM Dismissal
December 18 through January 2- No School