English/Language Arts 5th
Courses Taught:
English/Language Arts 5th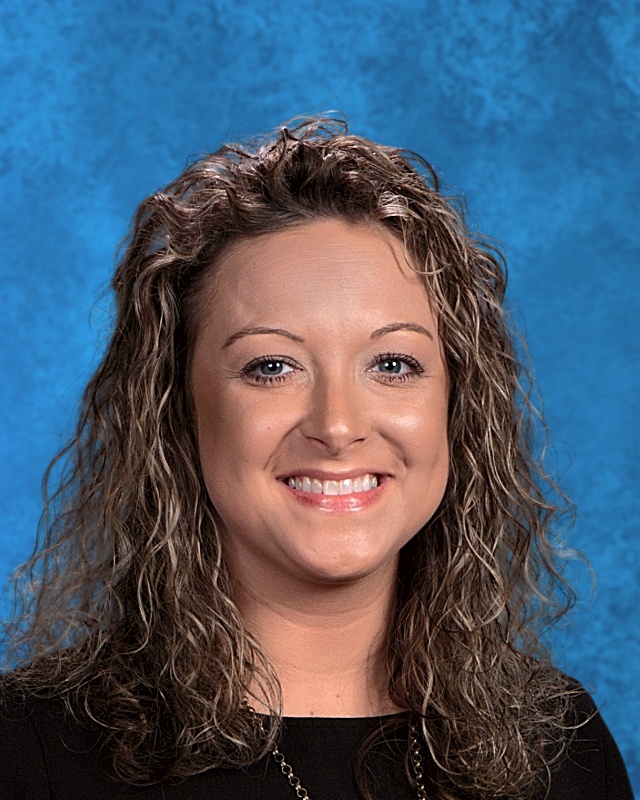 Welcome to my homeroom for the 2020-2021 school year! We are going to have a fantastic year!
2020-2021
This list covers all subject areas as well as homeroom
* 2 no. 2 pencils

* earbuds to be kept at school at all times (cheap ones from Dollar Stores or Walmart)
* Mead 5-Star (7-Pocket) Expand-a-file
(Zipper Closure)

*NO TRAPPER KEEPERS OR FOLDERS WILL BE ALLOWED AND WILL BE RETURNED TO STUDENTS TO TAKE HOME IF BROUGHT TO SCHOOL!!
Subject Area Supplies
*Individual Rolls of tape (ELA)
*One pack of small dry erase markers (ELA)
HR Teacher Wish List (Community use to help with overcrowding of art boxes and lockers.)
* Kleenex tissues * 1 pack of wide-ruled notebook paper
* Hand Sanitizer * 1 pack of 24 #2 pencils
* Clorox/Lysol wipes * 1 box of Ziploc quart size bags
* Disinfectant spray
* Band-aids
* 1 small bag of cough drops
* 1 pack of multicolored paper (NOT construction paper, please)
2020-2021 Summer Reading
Below is a list of the recommended readings for incoming 5th grade students. In order to complete the fifth grade summer reading project, choose two books that you would enjoy reading and choose an activity option listed below for EACH book. Be sure to complete the provided reading projects (a different one for each book you choose to read).
If you complete your projects and turn them in on time, you will be eligible for a special reward when school gets back to normal. I will also give you a free one hundred in my class, too. Simply return your assignments on the FIRST FULL DAY OF SCHOOL. PLEASE UNDERSTAND THAT LATE PROJECTS WILL NOT BE ACCEPTED.
*If you choose projects that are not available to be completed electronically and emailed to me or you do not have computer access, please make plans to drop those off at school on the first official day of the 2020-2021 school year. All emailed projects should be sent to me on or before the first official day of school.
Books
Ms. Bixby's Last Day by: John David Anderson
Restart by: Gordon Korman
The War that Saved My Life by: Leslie Connor
The Thing About Jellyfish by Ali Benjamin
Echo by: Pam Ryan
Matilda by: Roald Dahl
Lions & Liars by Kate Beasley
Holes by: Louis Sachar
The Bad Beginning by: Lemony Snicket
Gregor the Overlander by: Suzanne Collins
Midnight by: Erin Hunter
The Hatchet by: Gary Paulsen
Island of the Blue Dolphins by: Scott O'Dell
From the Mixed-Up Files of Mrs. Basil E. Frankweiler by: E.L. Konigsburg
The Sign of the Beaver by: Elizabeth George Speare
I understand that some libraries may be closed during this time. You will find links below that can help you purchase digital books if you cannot find them at the library.
Summer Reading Project Choices
1. Poem: Write a poem summarizing the story. Your poem does not have to rhyme, but it does have to be 1 1/2 to 2 pages in length and include information on the characters, plot, and setting. Please email me this project at carla.sexton@newportgrammar.org.
2. Sequel: Write a sequel to the story. Your story needs to include aspects of the book you read (story, plot, characters, setting, etc.) and be at least 2-3 pages in length. Please email me this project at carla.sexton@newportgrammar.org.
3. Scrapbook: Create a scrapbook about your book. Your scrapbook must include pictures and descriptions of the characters, plot, setting, and a reflection. The scrapbook should be at least 4 pages in length. Each page should contain at least 3 pictures (can be hand drawn) and a description of each. This scrapbook should be in an electronic format such as Word or Google Docs. Please email this project at carla.sexton@newportgrammar.org.
4. Story Cube: Use a box (or create your own) to tell about the story. You should dedicate one side of your cube to each of the following elements: (1) Title and author, (2) setting, (3) characters, (4) problem, (5) solution and (6) your reflection (Did you like the book? Would you recommend it to someone else? Why or why not)? Your cube should also include at least one picture per side. This project will need to be turned into me on the first official day of school.
5. Book in a Bag: You must include at least 10 items that represent your book. You must include 3 items to represent the characters, 3 items to represent the plot, and 2 items to represent the setting. The remaining 2 items can represent any aspect of the book you choose. You must include a written description of each item, what it represents, and how it relates to the story/book.
6. PowerPoint: Create a PowerPoint presentation to go along with your book. Your presentation should include at least 5 slides and each slide should include at least 2 pictures. You need to include the following information in your presentation:
Title, author, and your name
Characters (include descriptions about the most important characters)
Setting
Plot (You may have to include more than one slide to tell about the plot. Be sure to tell all the important events that happened in the story).
Reflection (Did you like the book? Would you recommend it to someone else? Why or why not)?
Please email me this project at carla.sexton@newportgrammar.org.
Study all Vocabulary
Read AR- Students are currently competing in a reading competition during the months of November and December! Remember to read, read, and read!!!

12/18/20- 10Am Dismissal
12/21-1/3- Holiday Break
1/15- 1PM Dismissal
1/18- No School
ELA Skills 11/16/20 - 11/20/20
This week we will be studying the following skills:
Students will have a spiral vocabulary test on Friday.