Courses Taught:
First Grade General Education
Welcome! My name is Heather Mullins.This is my fourth year teaching at Newport Grammar School. I attended NGS as a student and it feels like home! I received my Bachelor's degree from Tusculum University in Elementary Education K-5. I received my Master's degree in Arts of Education from Cumberland University. Teaching is my passion and what I enjoy most. I am looking forward to meeting my 2022-2023 first grade class!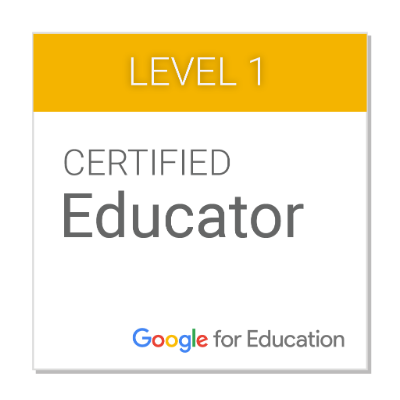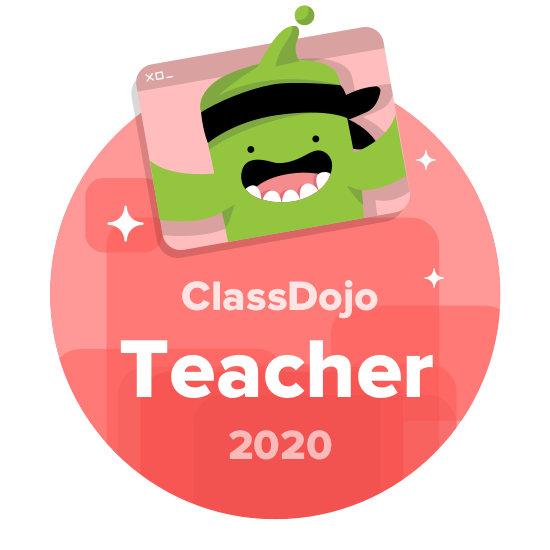 Math:
Reading:
Grammar/Phonics:
Science/Social Studies:
2 boxes of Kleenex
1 change of clothes in ziploc baggie to keep in your childs' backpack.
Boys:2 boxes of sandwich ziploc bags
Girls: 2 boxes of gallon size bags
Water bottle with child's name on it. (Mouthpiece must be covered) -No straws
headphones for individual use for Chromebooks (not ear buds) -These are difficult to stay in a student's ear.
$20 activity fee- Any amount is appreciated! This will be used to buy craft supplies, theme day supplies, and any extras for the classroom.
Please do not send anything other than what is on this list. The school is providing our school supplies this year.
A BIG smile and positive attitude -These will be returned.
Classroom Wish List:
Classroom donations are always appreciated, but not expected. Thank you so much in advance for donating to our class. The following items are needed continuously throughout the school year:

-Pop ice
-Astro-bright paper
-White cardstock paper
-Individually wrapped candy
-Lysol
Thank you!!
Monday- Thursday
Fridays: NO HOMEWORK!
Now more than ever it is so important for your child to have books in the home. Plus our class gets FREE books with every order!
Shop scholastic books here:
Class code: VZHLH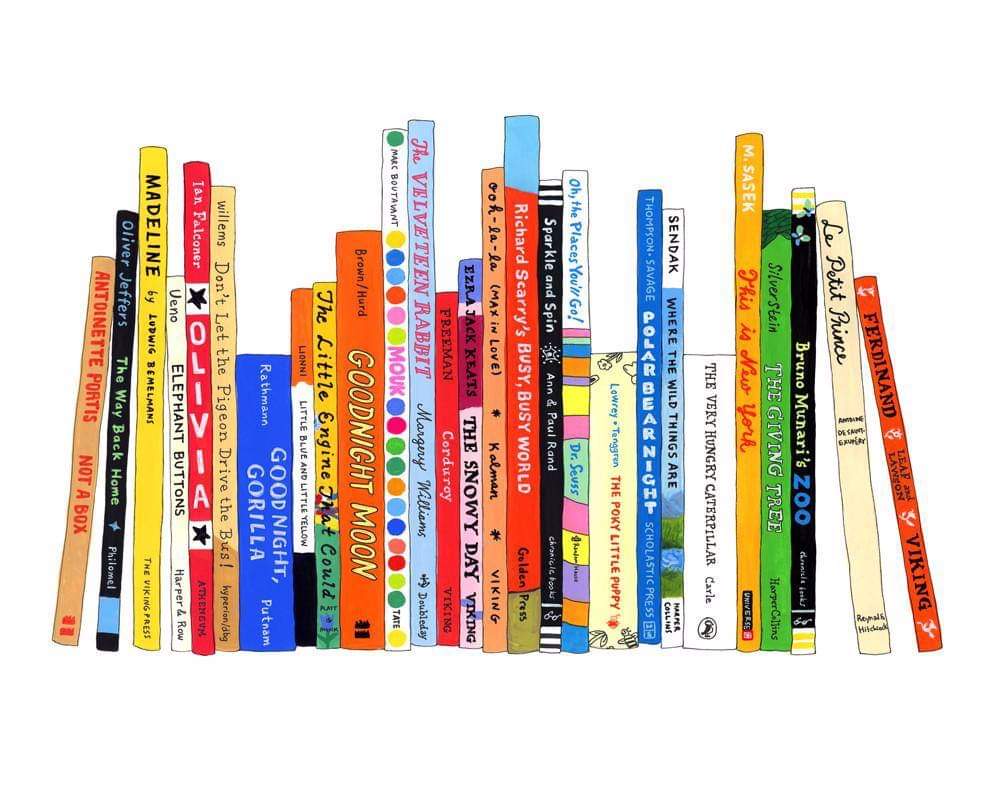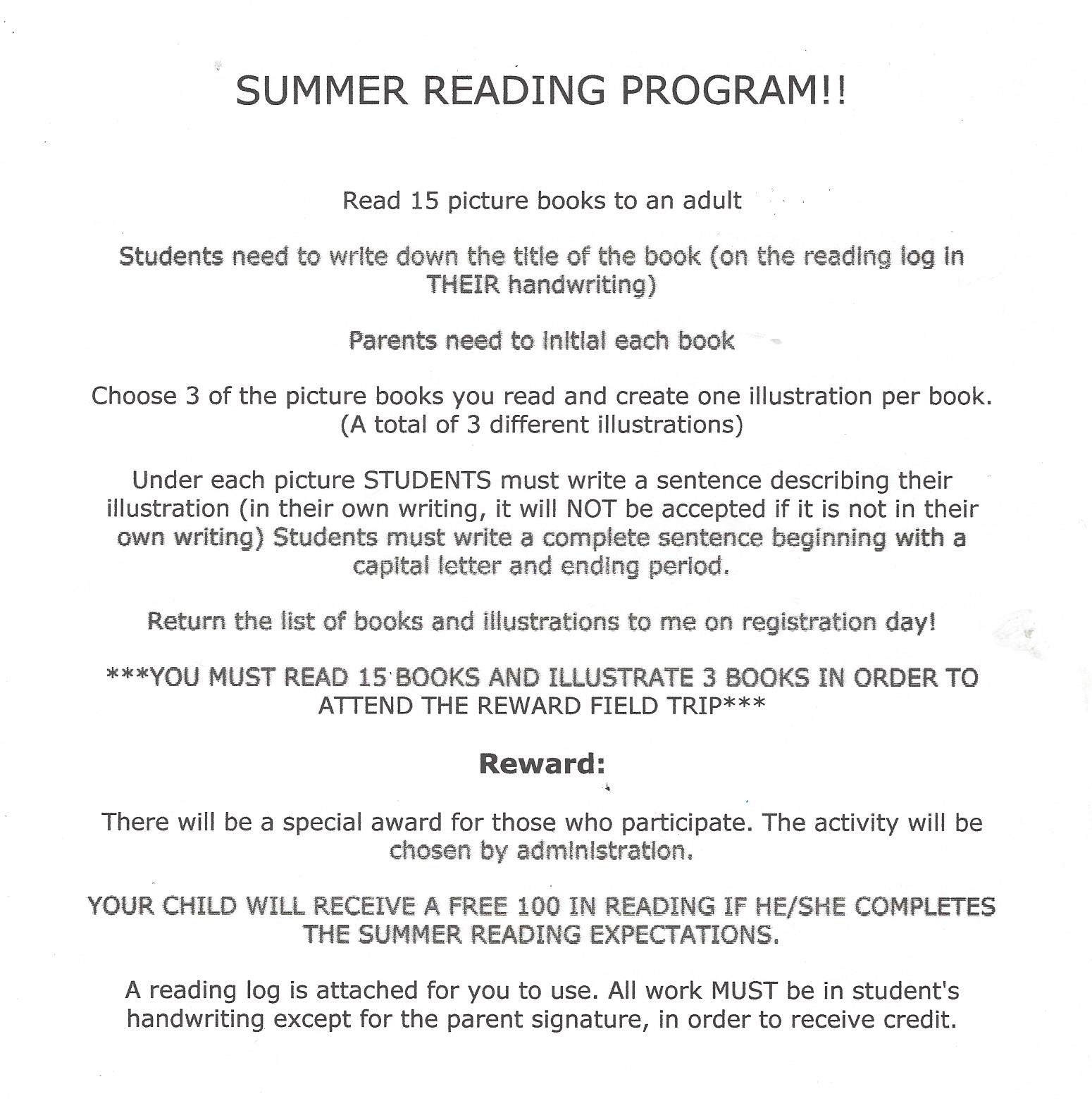 Read 15 picture books to an adult
Students need to write down the title of the book (on the reading log in THEIR handwriting)
Parents need to initial each book
Choose 3 of the picture books you read and create one illustration per book. (A total of 3 different illustrations)
Under each picture STUDENTS must write a sentence describing their illustration (in their own writing, it will NOT be accepted if it is not in their own writing) Students must write a complete sentence beginning with a capital letter and ending period.
Return the list of books and illustrations to me on registration day!
***YOU MUST READ 15 BOOKS AND ILLUSTRATE 3 BOOKS IN ORDER TO ATTEND THE REWARD FIELD TRIP***
Reward:
There will be a special award for those who participate. The activity will be chosen by administration.
YOUR CHILD WILL RECEIVE A FREE 100 IN READING IF HE/SHE COMPLETES THE SUMMER READING EXPECTATIONS.
A reading log is attached for you to use. All work MUST be in the student's handwriting except for the parent signature, in order to receive credit.