2nd Grade RLA, Math, Science, Social Studies
Welcome to Mrs. Morrow's Classroom Webpage!
This is my twelfth year teaching 2nd Grade at Newport Grammar School. My husband's name is Dustin Morrow and we have a 5 year old daughter named Caroline Reese Morrow. I am so blessed to be part of the NGS family!
Bachelor's Degree-K-6 Education- East Tennessee State University
Master's Degree- Curriculum and Instruction- Lincoln Memorial University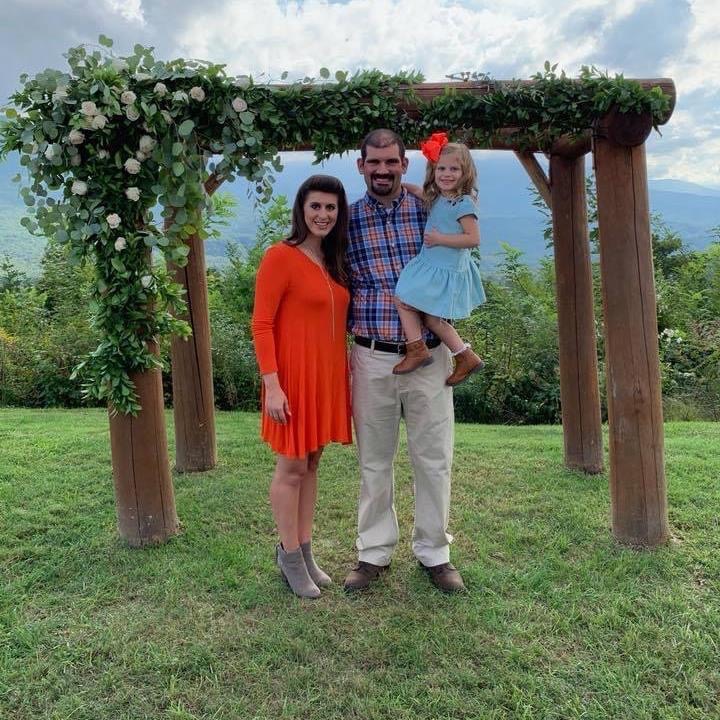 tie, dry, wild, lie, try, cry, sight, light, hay, those, begin, mind, high, apart, steak
Grammar- contractions
Reading- main idea, textual evidence
Story of the Week-"Night Tree"
Vocabulary Words: bundle, spattered, scramble, lantern, hibernate, lopsided
Math- adding two digit numbers with and without regrouping using a variety of strategies.
Mrs. Morrow's Supply List
Backpack (Rolling backpacks are against school policy.)
Ear buds or a pair of headphones
Boxes of Tissue
Small Ziploc bags (Boys)
Large Ziploc bags (Girls)
Water Bottle
Bags of Small Individually Wrapped Candies
Juice Boxes
Popice Popsicles
Colored Copy Paper
Second Grade Summer Reading Program
Attend 2 online activities (Stokely Memorial Library) offers. Write down the activities and the dates attended.
Read 15 picture books or 5 chapter books this summer and keep a reading log. Reading log must be in student's handwriting.
OR
Choose 3 books and write a paragraph of the book summary and draw a picture.
Give the list of activities and reading log to your second grade teacher.
November 30- Famous Reindeer Story is due
December 2- Progress Reports
December 10- Benchmark Testing
December 18- 10:00 Dismissal
December 21- January 3- Winter Break
Monday- Read the story Anansi Goes Fishing from the Reading Street book you have at home. Students will be required to take an AR test on the story on Friday. This will be for a grade.
Tuesday-Math Sheet
Wednesday- Write 5 sentences using your spelling words
Thursday- Grammar Practice Sheet
Friday- No Homework! Have a great weekend! :)